Personal Loans
Advertiser Disclosure
Advertiser Disclosure
Network of lenders offering loan amounts $1,000 - $100,000
Rates starting as low as 3.49% APR
Solutions available for all credit scores
Funds available as soon as the next business day
No impact on your credit score to check your rates!
Loan Amount
$1,000 - $100,000
Credit Needed
Bad, Fair, Good, Excellent
Unsecured Personal Loans from $100-$35,000
Good, Bad and No Credit Welcome!
Get cash in as little as 24 hours.
Lower Interest rates.
Loans for any purpose.
No collateral, no problem.
Bankruptcy is NO problem!
Loan Amount
$100 - $35,000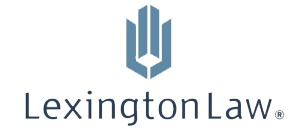 Apply Now
--OR CALL--
1-855-382-3441
Call Now for a Free Credit Analysis: 1-833-382-7111
Leading provider of credit repair services
Over 1/2 million clients served in 18 years
Only credit repair agency to publish all client results
Average reporting clients see 85% of negative items removed